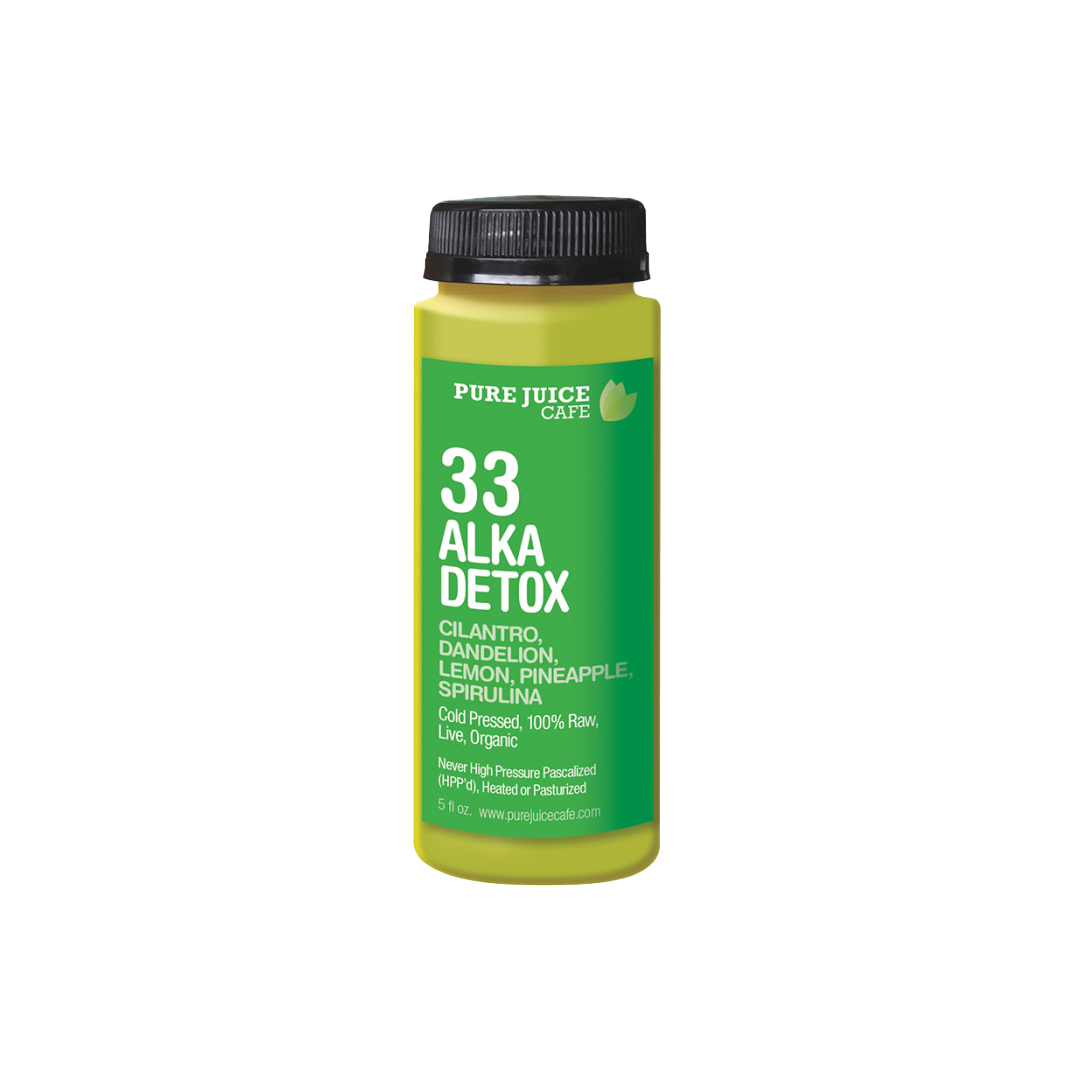 Our Alka Detox elixir packs the superpowers of cilantro, dandelion and raw and organic Spirulina. Spirulina is a blue-green alga, extremely high in protein and essential fatty acids, vitamins B1, B2, B3, B6, B9, B12, C, D, and E and minerals such as calcium, potassium, iron and zinc. Cilantro is highly detoxifying and contains phytochemicals that are known to assist in the prevention of cancer and other chronic diseases. The diuretic properties of dandelion greens promote urine production and reduce symptoms of some liver, gallbladder and kidney conditions. Dandelion greens inhibit molecules that trigger inflammation. This is a deeply cleansing choice with a little sweetness from pineapple.
Dandelion, Cilantro, Spirulina, Pineapple, Lemon
We offer 1 day local shipping within Illinois for a $29 flat rate. Our shipping radius covers most of the state.

We offer $10 local delivery within an 8 mile radius of our shop (minimum order of $50.)

We offer free pickup at our shop located at 24 S. Evergreen Ave. Pop in and say hello!
Save 10% when you sign up for a subscription.
By subscribing, you can enjoy your Pure Juice favorites at a discount, hand-delivered to your door.
Learn More